Welcome to the penultimate stop in The Goddess Interrupted Blog Tour! You can view all the stops
HERE
.
The Goddess Interrupted by Aimeé Carter
March 27, 2012; HarlequinTeen
Purchase:
Amazon
;
Barnes & Noble
;
Harlequin
;
Indiebound
Summary
Kate Winters has won immortality. But if she wants a life with Henry in the Underworld, she'll have to fight for it.
Becoming immortal wasn't supposed to be the easy part. Though Kate is about to be crowned Queen of the Underworld, she's as isolated as ever. And despite her growing love for Henry, ruler of the Underworld, he's becoming ever more distant and secretive. Then, in the midst of Kate's coronation, Henry is abducted by the only being powerful enough to kill him: the King of the Titans.
As the other gods prepare for a war that could end them all, it is up to Kate to save Henry from the depths of Tartarus. But in order to navigate the endless caverns of the Underworld, Kate must enlist the help of the one person who is the greatest threat to her future. Henry's first wife, Persephone.
Get to know Aimeé Carter
Aimée Carter was born in 1986 and attended the University of Michigan. She started writing at age eleven, focusing first on fan fiction and later on original work, and hasn't stopped since. The Goddess Test trilogy is her first series. Check out her website at
www.aimeecarter.com
.
Please welcome Aimeé to Alison Can Read!!
What Summer Means for Aimeé
I have a confession: summer is my least favorite season. The first few weeks or so are always a nice change of pace from the cold months. But when we get into the part of summer that's sticky-hot, that's when I start longing for autumn. Sunburns, mosquitoes, and humidity? Give me sweaters, snow, and hot chocolate any day.
Because I'm not a huge fan of heat, I tend to stay indoors, which means I write. In fact, The Goddess Test was written over a summer – one of my favorite summers in recent memory, which is a little strange, because I don't remember anything else about it other than writing that first draft. That summer changed my life though. It brought me Kate, Henry, James, Ava, and new hope that I might actually have the chance to do what I love for a living – write.
Summer might not be my favorite seasons (purely for superficial reasons!), but it is the season that best represents hope for me. Everything's a little brighter during the summer. A little happier, a little more promising. When I was a kid, my favorite thing about summer was that I had time to read the piles of library books I checked out each week. When I was in college, my favorite part was not having to worry about essays and exams. Now, as an adult, my favorite part is the reminder that one summer can change everything. Not every summer can be spectacular, but every summer can mean something, even if that meaning comes from the place we least expect it.
I have high hopes for this summer – I'm going to Book Expo America for the first time, I get to meet my wonder editor and agent, and in July, I'm going to Ascendio, a Harry Potter convention, where I have the privilege of being on panels with authors so big that I can't believe I'll be breathing the same air as they'll be. It's been four years since that summer I can only remember in characters and story, but that summer changed my life, and it's affected every summer since. I might not like the heat and humidity, but I can never really dislike summer, not when it's always so full of possibilities.
---
Please visit
http://allthingsurbanfantasy.blogspot.com/
tomorrow for the final stop on Goddess Interrupted Blog Tour and Summer Goddess Giveaway.
---


GIVEAWAY!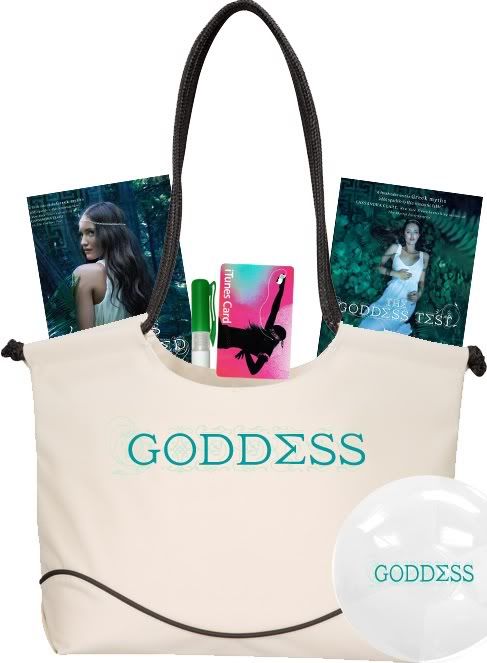 Celebrate the release of The Goddess Interrupted with an incredible giveaway!
a Rafflecopter giveaway