Waiting on Wednesday is a meme hosted by
Jill of Breaking the Spine
!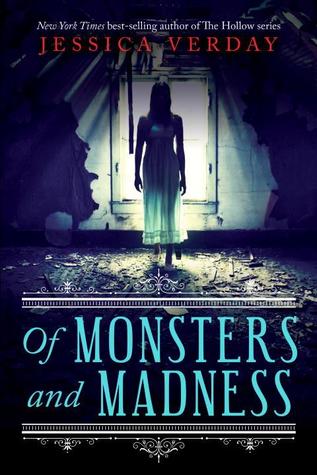 Of Monsters and Madness by Jessica Verday


Publish Date: September 9, 2014
Publisher: EgmontUSA
Spooky sounding book! I keep thinking of the title as Of Monsters and Men - a band I like.
A romantic, historical retelling of classic Gothic horror featuring Edgar Allan Poe and his character Annabel Lee, from a New York Times best-selling author.

Summoned to her father's home in 1820's Philadelphia, a girl finds herself in the midst of a rash of gruesome murders in which he might be implicated. She is torn romantically between her father's assistants-one kind and proper, one mysterious and brooding-who share a dark secret and may have more to do with the violent events than they're letting on.