For better or for worse,
Twilight
set the norm for modern YA paranormal romance. And when something becomes popular, imitation is inevitable. A majority of paranormals that I read can seemingly be characterized as "angel
Twilight
," "werewolf
Twilight
," "zombie
Twilight
," etc. A few elements in common are understandable. After all, there are only so many ways one can write a teenage romance. But a lot of books so blatantly draw from
Twilight
that I can barely get through them without rolling my eyes every ten seconds.
Why do authors persist on rewriting
Twilight
when any savvy reader can see what she's trying to do? Because it works. Call me uncouth, but there are a lot of Twilighty themes that I fall for every time. Books like
Die For Me
,
Carrier of the Mark
,
Starcrossed
, and others may share one too many themes with
Twilight
, but I love the books because of them, not in spite of them.
If you're a Twilight fan, what are your favorite elements of the series? What themes capture your heart no matter how many times their copycatted?
*Even the most diehard
Twilight
lover like me can think of plenty of aspects of the series that are not positive. Let's put those aside for the moment and focus on what we like about
Twilight
.
My Answers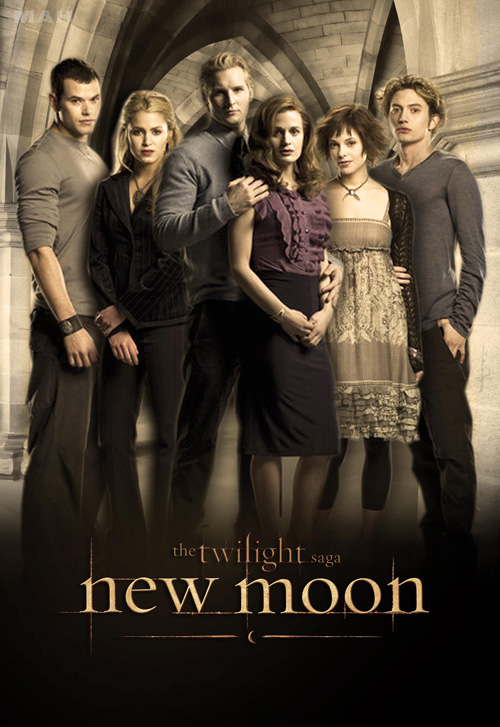 1)
Family
: Increasingly, my favorite part of the
Twilight
series is not the romance between Bella and Edward but the Cullen clan as a whole. I love books featuring big families with diverse characters. It's the world that only children like me dream of.
2)
Bad Boy
: Like so many girls, I am attracted to Mr. Danger, not Mr. Nice Guy. I like the mystery and the darkness. A lot of YA books break down into a battle between Mr. Like-Edward and Mr. Like-Jacob. I will always go for Mr. Like-Edward.
3)
Different Paranormal
: One of the best features of
Twilight
is that it is an entirely new take on vampires. I love books that dare to veer away from the traditional angel, zombie, werewolf, etc.
4)
Shy, Smart Girl
: Much has been written about Bella as a wilting daisy, but at heart, she is a quiet bookish girl - just like me. I like reading about strong girls who always speak their minds like Rose Hathaway, but I can relate to characters like Bella better.
What about you?