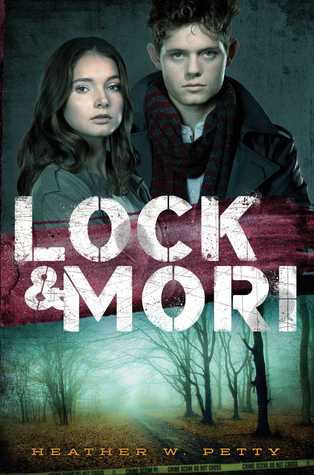 Lock & Mori by Heather Petty
Release Date:
September 15, 2015
Publisher:
Simon & Schuster Books for Young Readers
In modern-day London, two brilliant high school students, one Sherlock Holmes and a Miss James "Mori" Moriarty, meet. A murder will bring them together. The truth very well might drive them apart.
Before they were mortal enemies, they were much more.
FACT: Someone has been murdered in London's Regent's Park. The police have no leads.
FACT: Miss James "Mori"Moriarty and Sherlock "Lock" Holmes should be hitting the books on a school night. Instead, they are out crashing a crime scene.
FACT: Lock has challenged Mori to solve the case before he does. Challenge accepted.
FACT: Despite agreeing to Lock's one rule--they must share every clue with each other--Mori is keeping secrets.
OBSERVATION: Sometimes you can't trust the people closest to you with matters of the heart. And after this case, Mori may never trust Lock again.
Meet Heather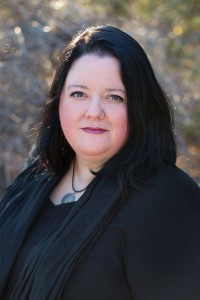 Heather has been obsessed with mysteries since she was twelve, which is when she decided that stories about murders in London drawing rooms and English seaside villages were far superior to all other stories. Lock & Mori is her first novel. She lives in Reno, Nevada with her husband, daughter, and four hopelessly devious cats.
Find Heather:
website
|
Twitter
|
Facebook
|
Goodreads
Author Interview
Please welcome Heather to Alison Can Read!
1. For those of us familiar with Sherlock and Moriarty mainly from the BBC Sherlock or Elementary, what do you think will surprise us about your versions of Sherlock and Moriarty?
Well, it's always hard to write derivative work, because the original and every derivation from that has a group of fans that now see your characters in a certain way. For me, Mori was actually easier than Sherlock, because we know so little about Moriarty from the original text. That basically gave me the freedom to create her any way I wanted with very few parameters from the canon. Sherlock was much harder because there are so many iterations of him at this point that no matter which path I followed, I was going to disappoint a fandom. So, I went back to the original text and read a few scholarly articles analyzing his character, then tried to reverse engineer his personality to how he might have been earlier in his life.
I think the biggest surprise for Sherlock Holmes/Sherlock/Elementary fans is that the characters aren't cooked yet. They aren't just their older selves in aged-down bodies. They are teenagers who haven't necessarily been formed into who they'll eventually become. They are learning and experiencing now those things that will shape who they will be later.
2. What are your favorite Sherlock adaptions - book, tv, and/or movies?
I refuse to take sides in the great Sherlock/Elementary debate as I love both Johnny Lee Miller and Benedict Cumberbatch the same. (I do admit a bias toward Lucy Liu, obviously because she is flawless perfection.) But I will say that Jeremy Brett will probably always be *my* Sherlock. I used to watch reruns of the Sherlock Holmes ITV television show from the 80s and 90s after school with quasi-religious fervor. He was more than brilliant in that role
3. What other classic novel or mystery would you love to adapt to modern times?
I can't answer this in full because of secret projects that must not be named. But some day, I would LOVE to do a modern Tommy & Tuppence update. They are my absolute favorite Agatha Christie characters, and I think it would be huge fun.
4. Can you offer one piece of writing advice beyond the ubiquitous read and write often?
Be willing to do the work. I often find that one of the biggest lessons new writers have to learn is how to let go of all their romantic notions surrounding what it means to be an author. Being an author is crazy hard work. There are no quick fix paths or shortcuts to a great novel. All the best authors I know rip and shred their work and cut and rewrite as much as it takes until their books represent the absolute best that they can do. And even then they aren't satisfied.
I think this goes hand in hand with a quote I read from this year's SCBWI Conference in L.A. by the amazingly brilliant editor Emma Dryden: "Don't be satisfied with 'good enough' for anything that has your name on it...Good enough is not good enough when your name and reputation are at stake."
And the only way to change your work from "good enough" to "great" is to do the work.
5. Lightning round:
London or New York - LONDON
Siamese or Persian - CALICO...cheating, I know, but I have two and they are evil weirdos full of love
Ice cream or Gelato - GELATO
Nevada or Arizona - NEITHER...I seriously am not a fan of the desert, even though I live in one. Woe. Oh how I long for greeeeeen
Doyle or Christie - CHRISTIE...Apologies to Sir Arthur, but Agatha was my first and forever mystery love, even though she totally cheats
Thank you so much for the interview, Heather!!!!
---

GIVEAWAY!!!

Simon and Schuster has been great enough to provide one of you (US only) a finished copy of Lock and Mori. Lucky you!