*While I'm in Europe - today will be my first full day in Milan! - I've lined up some fabulous guest posters. Please welcome Jenna of Fans of Fiction!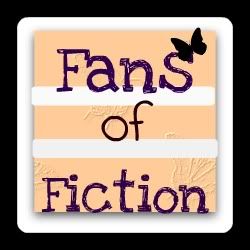 ---
Stolen by Lucy Christopher
Gemma's kidnapped from Bangkok's airport by a man she only sat down with for a coffee. He takes her to the middle of the desert to a place that he's built. It's just him, her, a camel, and a car with a stick shift she doesn't know how to operate. And although every fiber of Gemma wants to escape, fights to get help, she discovers that Ty is more than he appears. He has a broken past. He tells magical stories. He seems as honest as a kidnapper ever could be. And he has really blue eyes. This is written as an emotional letter from Gemma to her captor. You'll tear through the pages, just as confused as Gemma about how to feel for Ty.
But I Love Him by Amanda Grace
Ann's story of being physically abused by Connor, the boy she loves, is told backwards so the reader sees the worst of everything first. Approaching their love story from that angle allows the reader to be uninfluenced by the "warning signs" that Connor is violent. Connor plans surprise dates, is thoughtful, loves board games. But when Ann spends time with him, she wants it to be just them. Her mom, her best friend, and the other boy who she might have dated have no room in her life. What does Connor have to do with that and who will stick around when Ann's as broken as Connor? A fast and absorbing read that will split your heart and make you rethink your view of abuse victims.
Identical by Ellen Hopkins
A verse book with tough to handle material, Identical follows the story of identical twins Kaeleigh and Raeanne. Kaeleigh is sexually abused by her district court judge father who doesn't get enough attention from a wife who's always off campaigning. Raeanne sees her father choosing her sister over her and is jealous of his attentions. She takes it personally, that she is losing a game between the sisters, and to fill the void, she turns to drugs and sex. The story is very mature with parts that make you squirm, but Hopkins continues to explore topics that others shy away from. Unexpected secrets are revealed by the end thanks to a well-crafted plot, making this one of the most memorable Hopkins' books I've encountered.